The Port of Gdańsk is a seaport located on the southern coast of Gdańsk Bay in the city of Gdańsk (Danzig), extending along the Vistula estuary Martwa Wisła (Dead Vistula), Port Channel and Kashubia Canal. It is one of the largest seaports on the Baltic Sea.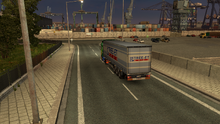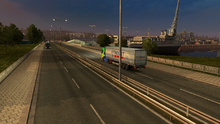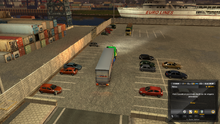 Cargo throughput of Port of Gdansk grew with 11.3% yoy in 2015, amounting to 35.91 million tonnes. The positive dynamics were reported in almost all kind of cargoes, as oil and oil products were with highest growth of 17.8% yoy to 14.71 million tonnes and coal increased with 35.1% yoy to 4.49 million tonnes. The share of crude oil and petroleum products into the turnover is still largest with 41%, while general cargoes hold 32.9% from total throughput. The grain handling at Port of Gdansk represented decrease of 10.7% yoy to 1.46 million tonnes, as well as transshipment of other cargoes, which dropped with 4.6% yoy to 3.45 million tonnes. The container turnover at the Poland's port decreased by 10% to 1.09 million TEU, but the tonnage of containerized cargo grew with 3.3% to 10.71 million tonnes.
In the game, the Port of Gdańsk It is operated by Euro Lines and connects the city of Gdansk to Karlskrona and Nynäshamn.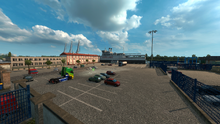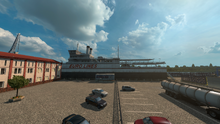 In real-life, the Port of Gdańsk conneting to Karlskrona is placed in the northern part of the tri-city named Gdynia.
See also
Edit
Community content is available under
CC-BY-SA
unless otherwise noted.